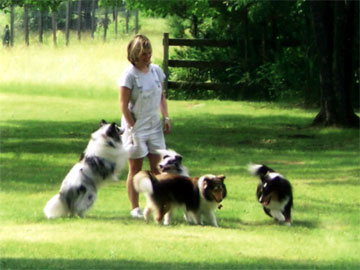 Welcome to Shaizach Shelties, located in Southern Connecticut. My name is Rebecca Jarit and I have been involved in Shetland Sheepdogs since 1987.
I am a member of the American Shetland Sheepdog Association (ASSA) and the Tri-State Shetland Sheepdog Club.
Enjoy browsing through the photos of the dogs on this site and please e-mail me if you have any questions or comments or want to schedule a visit -- we welcome visitors.